Time for another Loving Lately! Yes long overdue. However, it just gave me longer to try these products and ensure that they would indeed make my list of favorites. So here we go!
Josie Maran is definitely one of my all-time favorite skincare brands. Argan Balm is formulated with argan oil and shea butter and is perfect for this dry skin fall weather. You can use it anywhere on the body needing moisture to hydrate skin.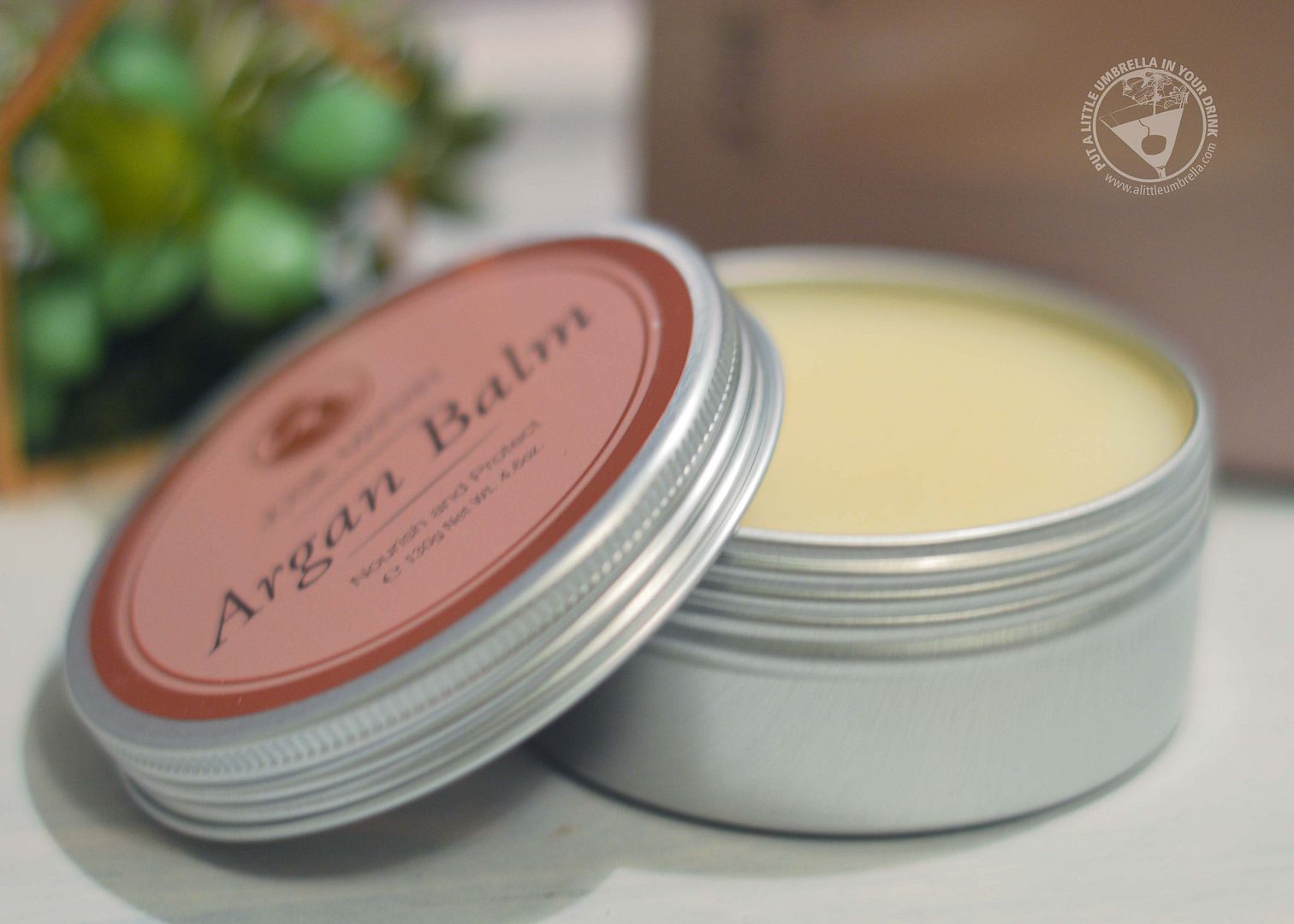 My favorite places to slather on Argan Balm are calloused feet, frayed cuticles, and even cracked lips. Treat your driest skin to this balm, packed with argan oil. It is a go-to solution for any and all dry-skin woes from head to toe. It will create a barrier that protects your skin with all-natural and organic ingredients like 100% Pure Argan Oil, shea butter, and soothing essential oils.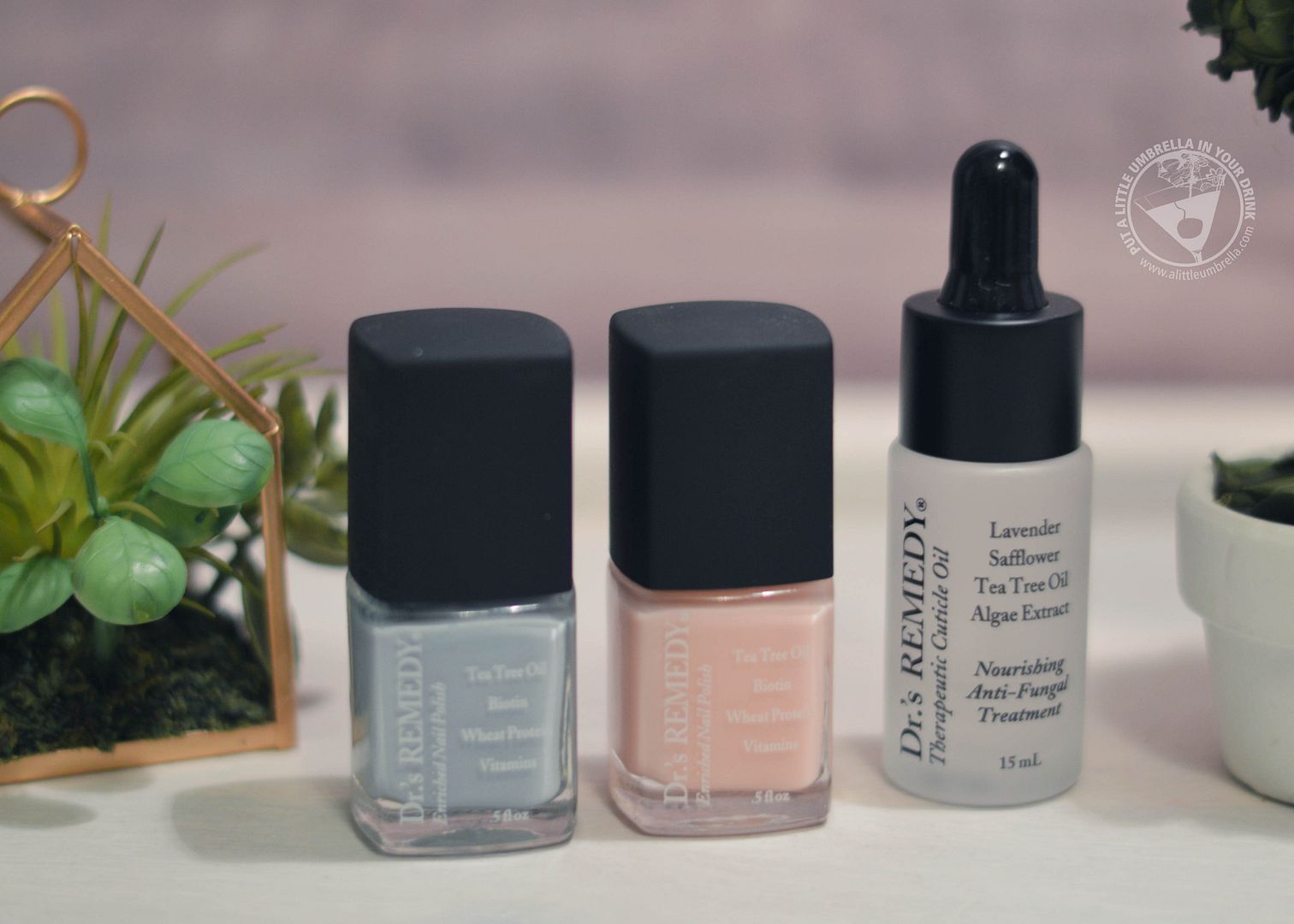 Speaking of dry cuticles,
Therapeutic Cuticle Oil
from Dr.'s Remedy is formulated with a trio of nourishing natural oils for supreme conditioning. Even anti-fungal, this cuticle oil intensely hydrates nails and skin and revives dry, cracked cuticles on contact. It is fast-absorbing with no greasy-feel. The luxe yet-lightweight drops deliver deep conditioning with an organic blend of comforting Lavender Oil, antioxidant-rich Grape Seed Oil, Algae Extract and purifying Tea Tree Oil.
Next up are two of Dr.'s Remedy Enriched Nail Polish shades that will take you straight into fall. SOULFUL Slate Blue is intensely calming and effortlessly chic.
PERFECT Petal Pink
is a wearable sheer pastel that goes-with-everything and looks-great-on-anyone. Both shades consist of the fabulous Dr.'s Remedy Formula. Podiatrist formulated, it is enriched with Garlic Bulb Extract, Tea Tree Oil, Wheat Protein and Vitamins C and E.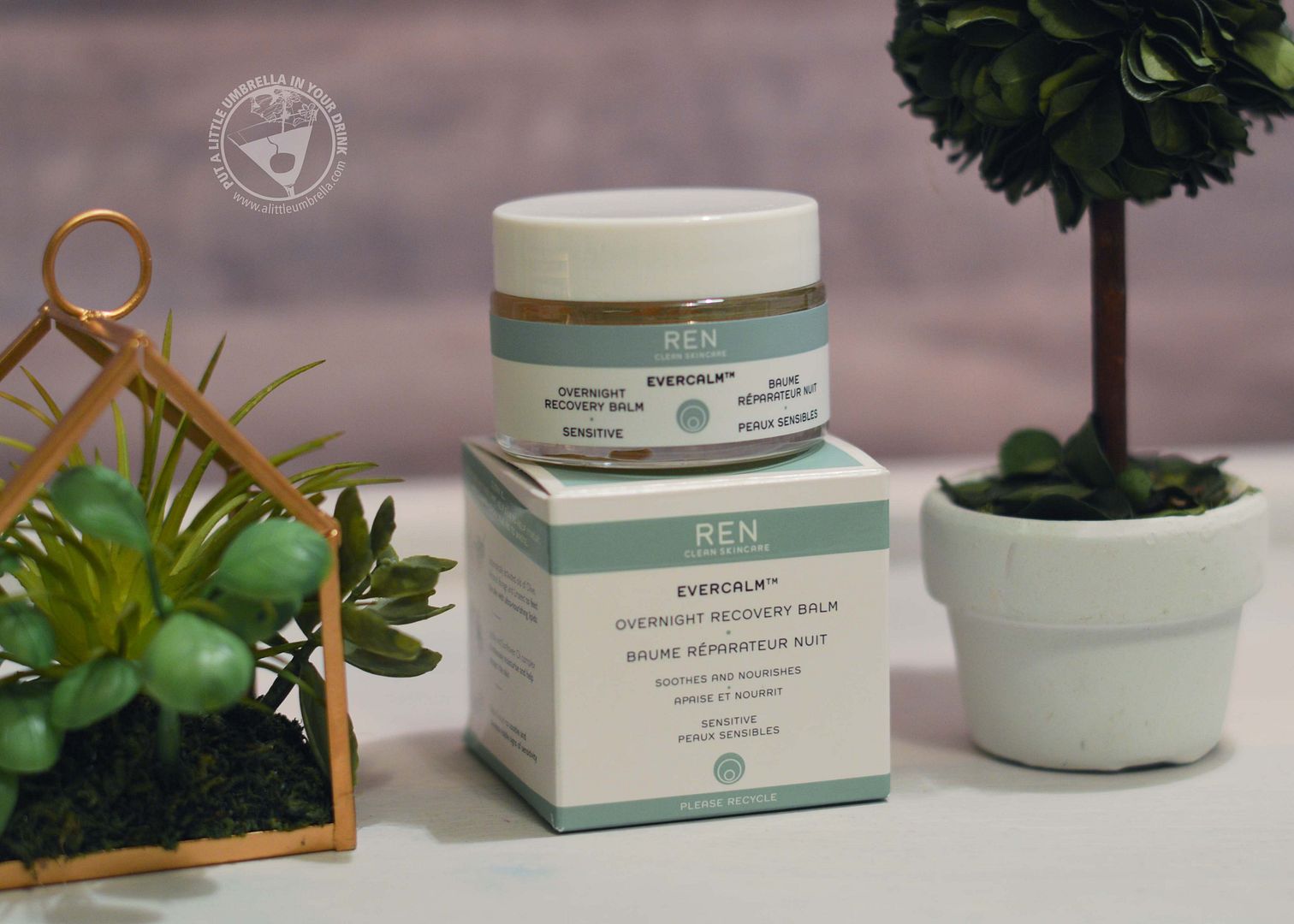 My skin is so dry lately, and this next pick has been hydrating my parched skin while I sleep. Evercalm
Overnight Recovery Balm
is a deeply hydrating oil-in-balm made to soothe. It is formulated with lipids from Olive, Almond Borage and Linseed oils that have been activated to be easily absorbed into the skin. A Jojoba and sunflower oil complex supports the skin's natural lipid balance to strengthen the skin protective barrier while Beta-glucan soothes and alleviates signs of irritation from dryness.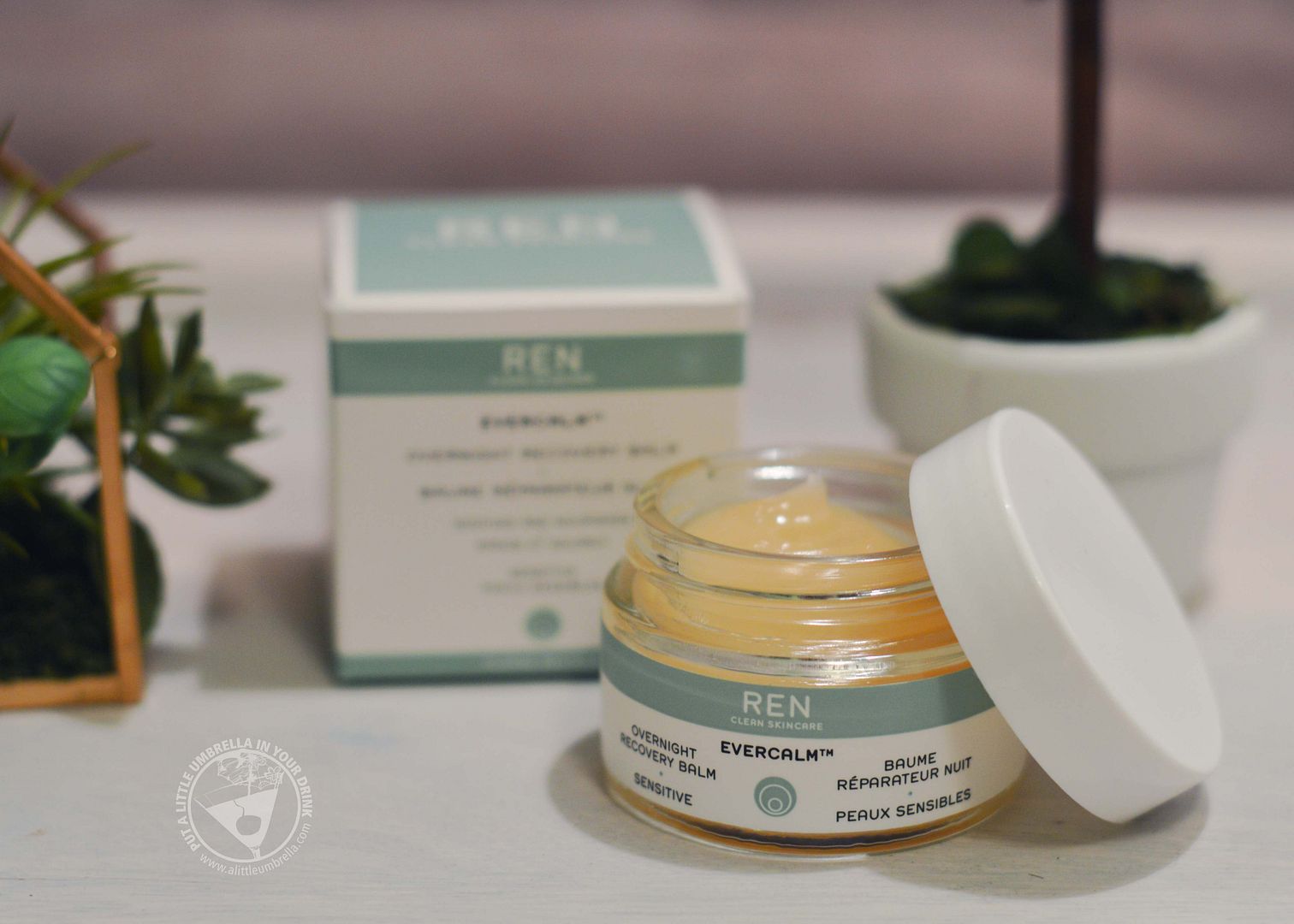 At night, after your serum, just apply Evercalm to freshly cleansed skin. In the morning, your skin feels deeply nourished and moisturized. It also boosts the skin's natural recovery and regeneration process, while also calming red or irritated skin.
If red skin is still an issue, the next pick will come in handy. First of all, I have not met a product from Erborian that I have not loved. It is effortless beauty in an instant thanks to high-tech, multi-use formulas.
CC Red Correct
is a versatile, illuminating formula, containing green pigments to automatically help correct redness and encapsulated pigments to conceal other imperfections. Upon application, this color-correcting formula adjusts to your skin tone to help enhance your complexion.

Use CC Red Correct to unify your complexion, conceal redness, camouflage dehydration fine lines and refine the appearance of skin's texture. Apply a thin layer just like your daily moisturizer, and blend into skin until it matches your perfect shade. My favorite way to use it is as a primer! The result? Smooth and even, color-corrected skin, plus SPF all in one little tube!
I have been using MyChelle's Sun Shield Coconut SPF 28 since summer. Do not stop using sunscreen just because it is fall! This environmentally safe formula features Translucent Zinc Oxide and Titanium Dioxide providing a safe alternative to harsh chemical sunscreens. The addition of soothing Aloe and a high-performance blend of antioxidants, including Vitamin E, also help to reduce the signs of sun-induced irritation. It is a lightweight formula that absorbs quickly for a smooth, clear, and matte finish. Use it all year long!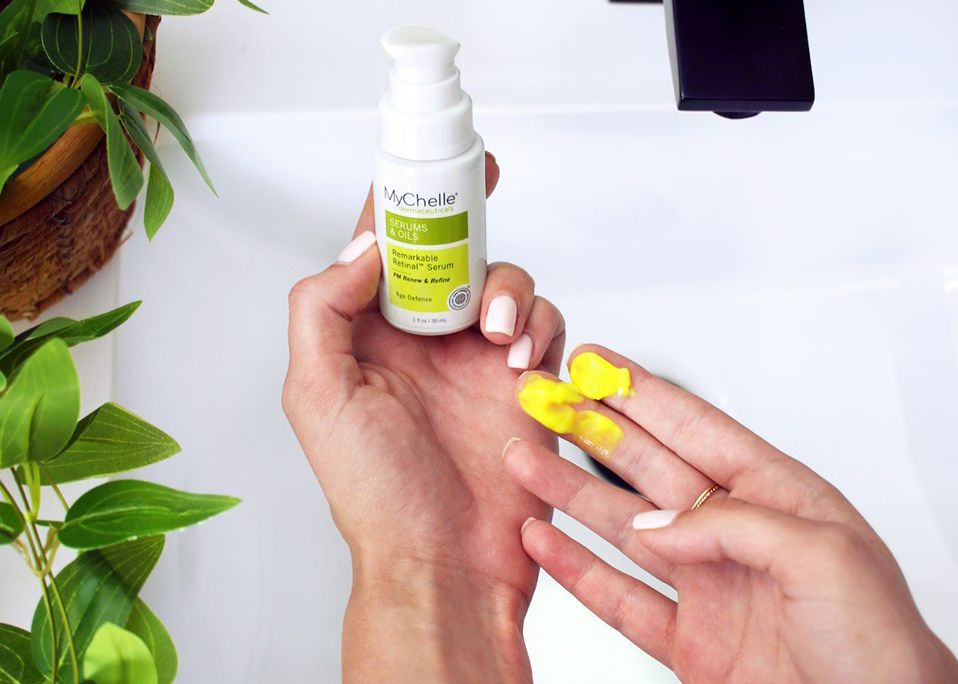 Remarkable Retinal Serum
is an advanced serum that promotes healthy skin renewal and helps minimize the appearance of wrinkles. It features patented IconicA® (Retinal) - the most potent form of Vitamin A - plus Ceramide 3 and Orange Plant Stem Cells to promote healthy skin renewal, help diminish skin discoloration, and minimize the appearance of lines and wrinkles. Apply 1-2 pumps in the evening after cleansing.
I have been using
Glow Tonic Cleansing Gel
to remove impurities without stripping the skin of essential moisture. With Moisclean and a unique blend containing glycolic acid, horse chestnut extract, aloe, and ginseng, it helps refine and brighten complexion leaving skin energized and smooth. I have been swapping this out between my normal cleanser and have been very happy with the results!
Balance and neutralize your skin's pH with Pixi's pHenomenal Gel. Unbalanced pH levels can lead to breakouts and irritation. This unique gel formula locks in moisture and locks out environmental aggressors that can upset your natural balance. Skin is stabilized for an ultra-calm complexion. Use a coin size amount daily after cleansing and toning or as needed.