Now that we are into October, I am also back in the classroom. This means I am also back to being busy and trying to keep everything organized. Erin Condren to the rescue! I have taken my office to the next level with Erin Condren's newest desk organization product - the
Wall Organization Center
!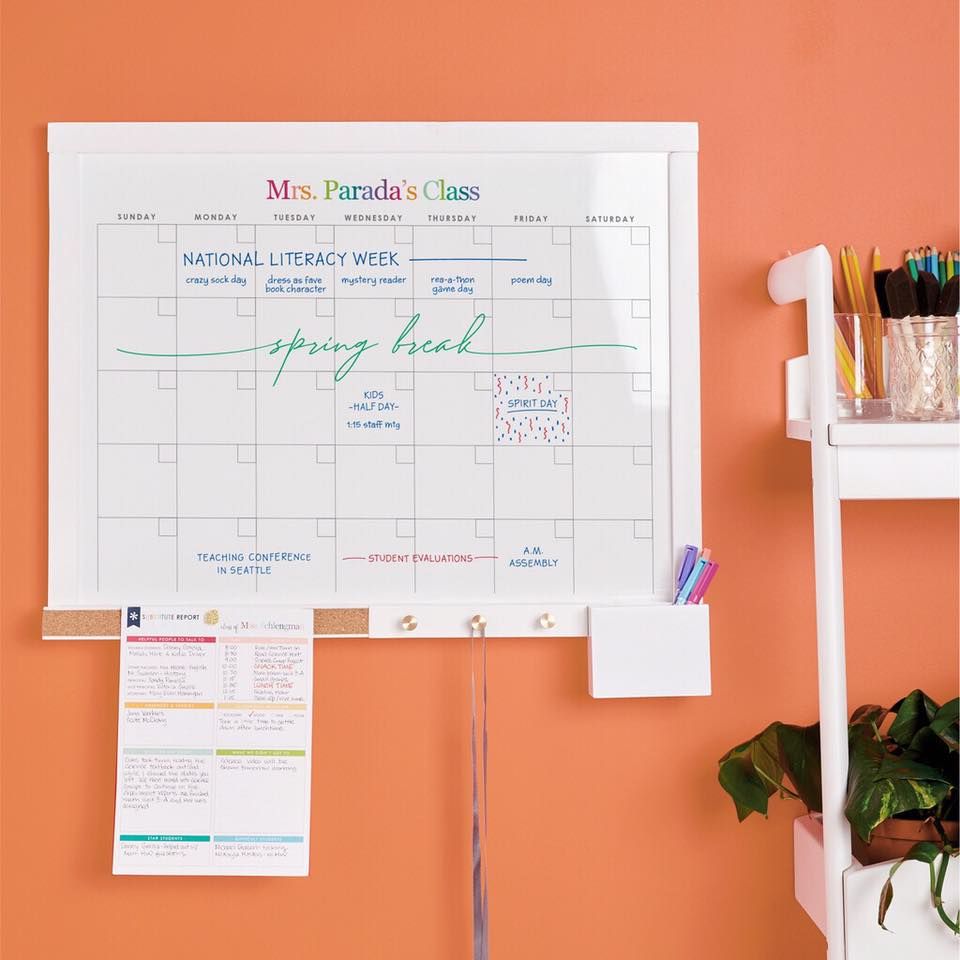 Designed with an organization expert, the Wall Organization Center will work for anyone. Families, teachers, couples, students ... it will fit seamlessly and stylishly into any home, classroom, dorm room, or wherever you need it. They allow you to create an instant central organization hub that will keep everyone organized.
I was gifted four different products (thanks EC) to complete my Wall Organization Center. I started with (1) the
Signature Weekly Schedule Wall Organization Center
. There are 20 Unique Wall Organization Center Options in either a black or white frame. I chose the weekly schedule with a customized message -
leave a little sparkle wherever you go
!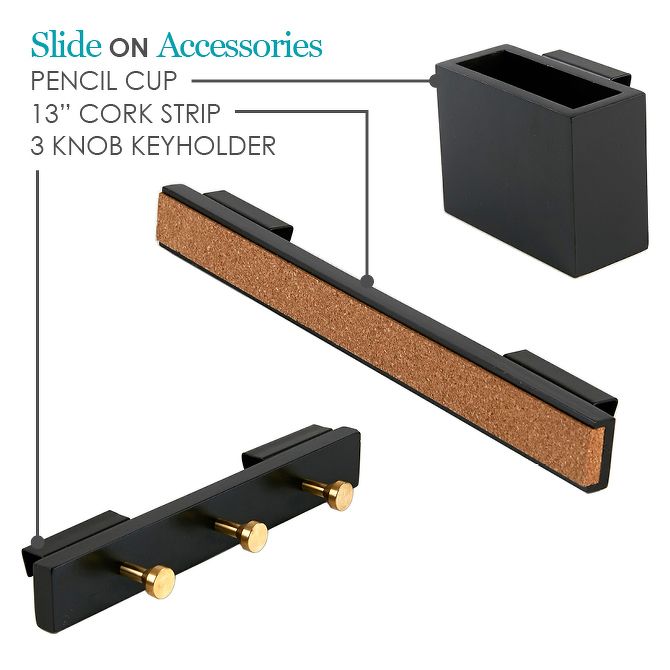 Expand the function and fashion of your Wall Organization Center with slide-on wall organizer accessories. No more lost keys, missing receipts or wandering writing tools! The three products I chose came bundled in the Wall Organization Cork Accessories Set, but they can also be purchased individually. The
3 Knob Key Holder
(2),
Pencil Cup
(3), and the
13" Cork Strip
(1) just slide onto the base. The Wall Organization Center measures 24x18 in size and requires some installation. However, we found the setup is incredibly simple!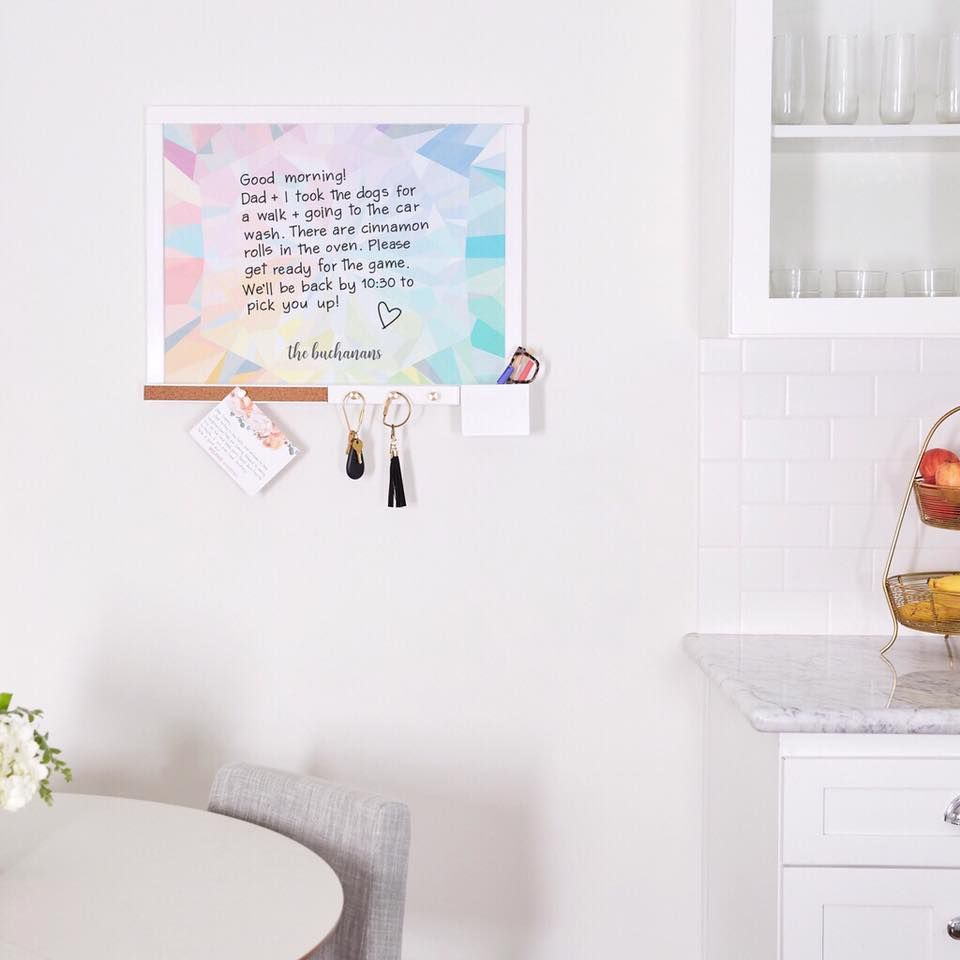 This organization system is so smart! Not only is it incredibly practical, but it also elevates the decor of the room you display it in! The options are endless. I am using mine as a weekly calendar, but as you can see in the pic above, you can really taylor it to fit your needs.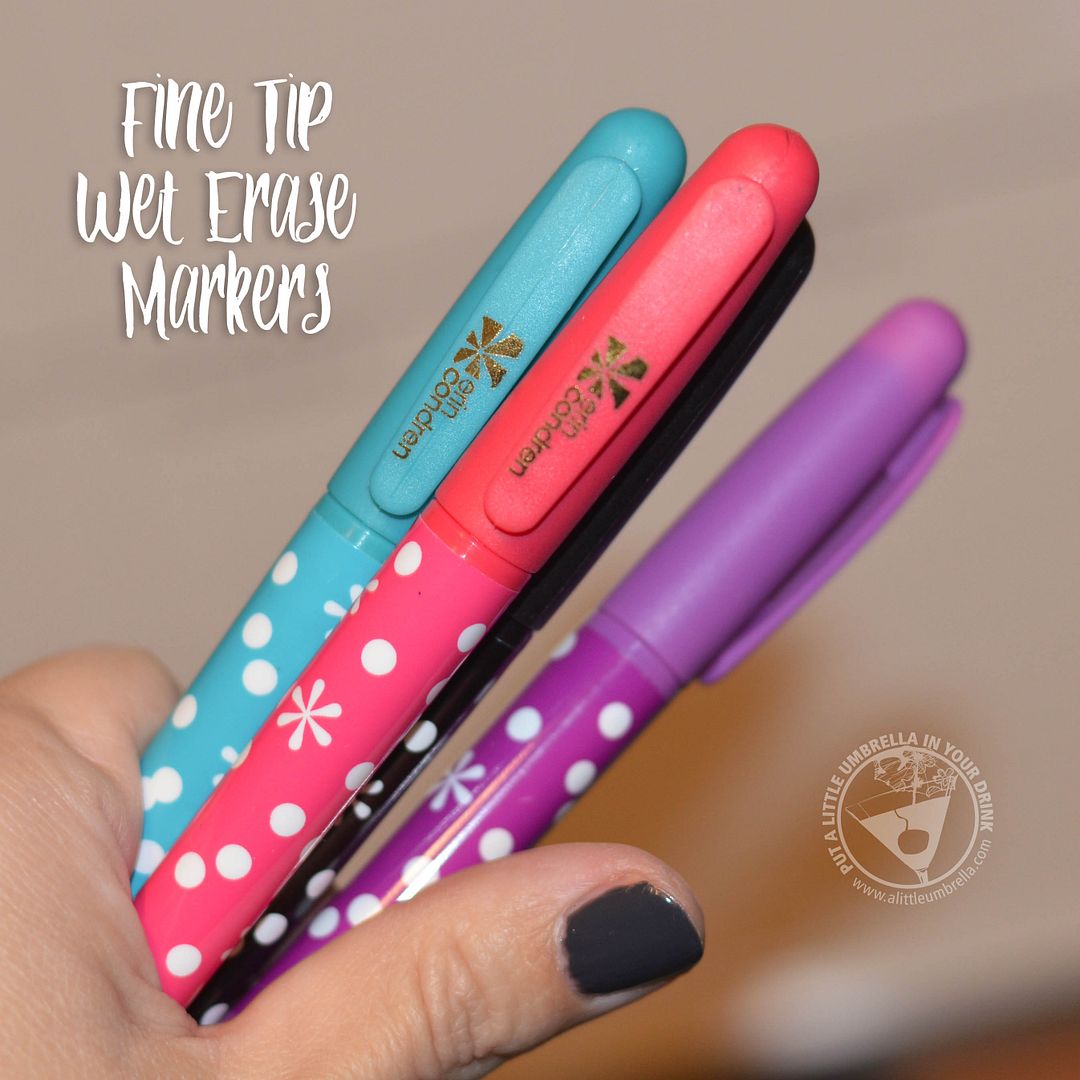 Whether you need a chore chart, a monthly calendar, a habit tracker, a meal planner, you will need to use just use
wet erase markers
to write on the frame. Another great feature? The frame is interchangeable, so you can change the way you use it anytime you want. How smart! If you are new to Erin Condren, you can receive a $10 off coupon from Erin Condren via email by signing up
here
. How are you going to use your Erin Condren Wall Organization Center?