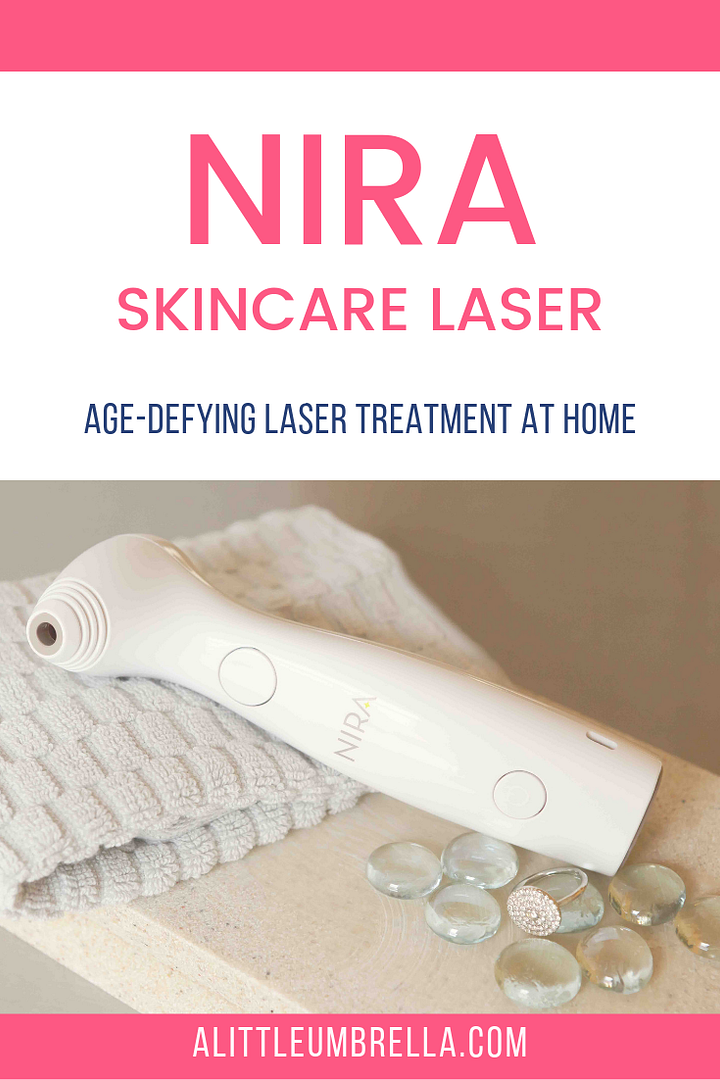 Let's face it. Professional in-office treatments are the best way to achieve age-defying skincare results. However, they are quite pricey and you typically need to make multiple visits. So when I heard about NIRA, I was definitely excited to try this
home laser treatment
.
How does it work? NIRA uses semiconductor technology combined with a highly specialized infrared laser to trigger your skin on a cellular level. Think of it as taking years off your skin, back to younger days when it naturally produced more collagen and elastin.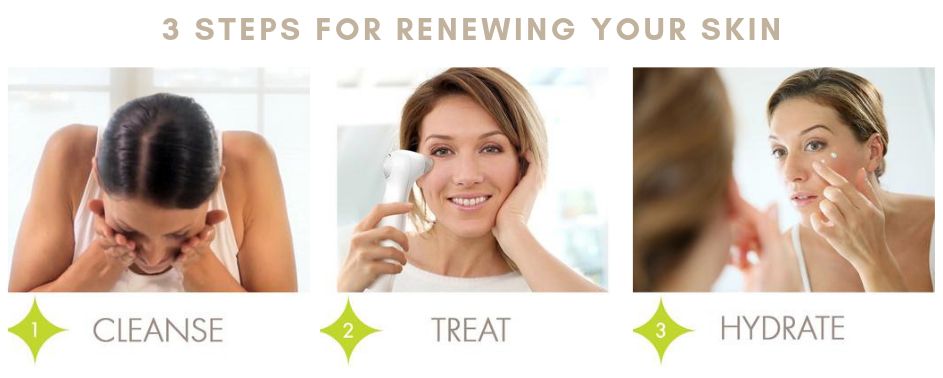 Starting with cleansed skin, make sure your makeup is thoroughly removed, then dry your face completely before beginning treatment. Turn on the device by pressing the power button for roughly 1 second. Next, press and release the power button to adjust the power level. It will feel like a little burst of heat. I am most comfortable at around a level 3 or 4.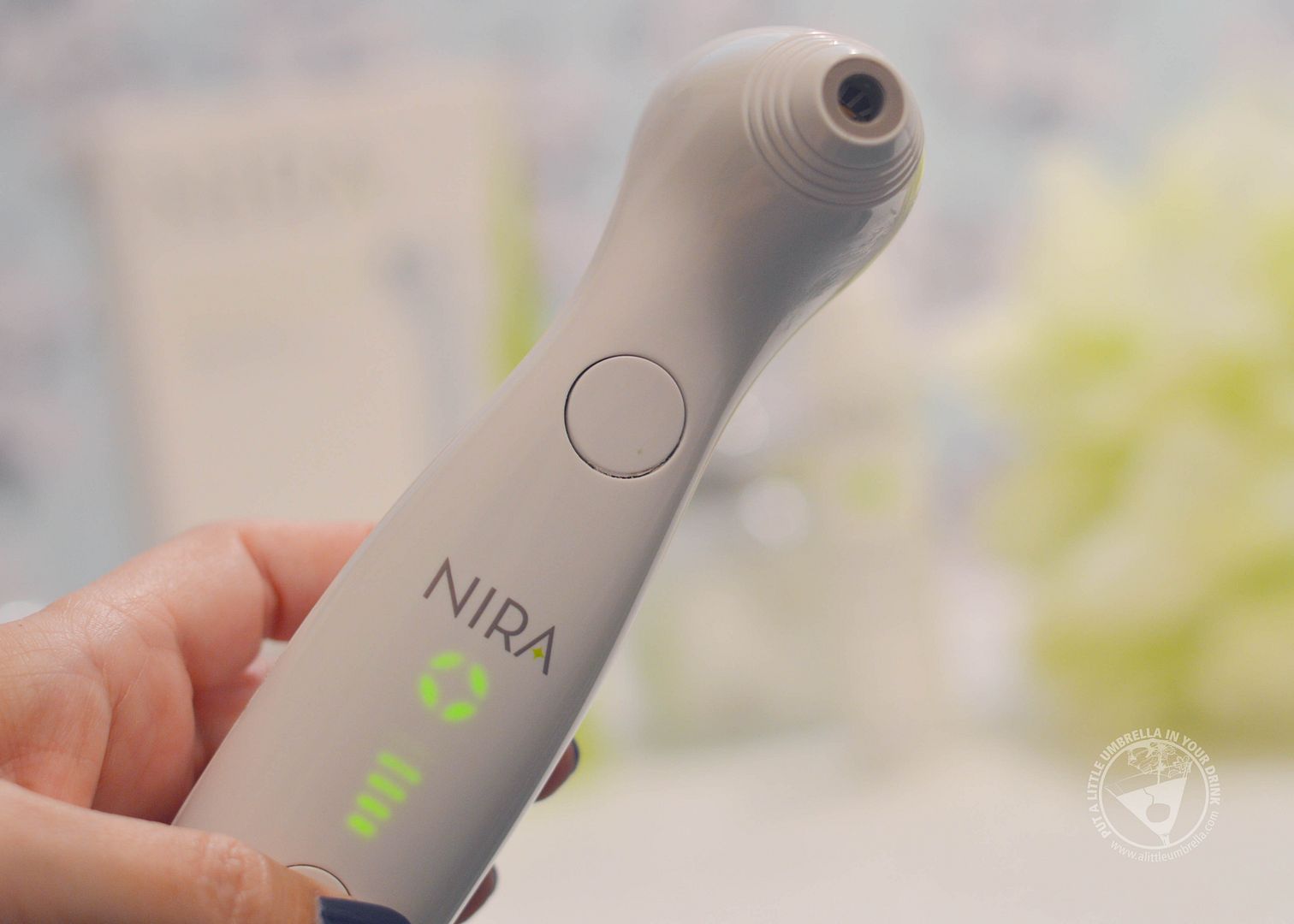 Using the chosen power level hold the device up against the skin. Press and release the treatment button while holding the device up in place until you hear a series of two beeps approximately one second apart indicating that spot has been successfully treated. Then repeat through the entire treatment area. It is so easy!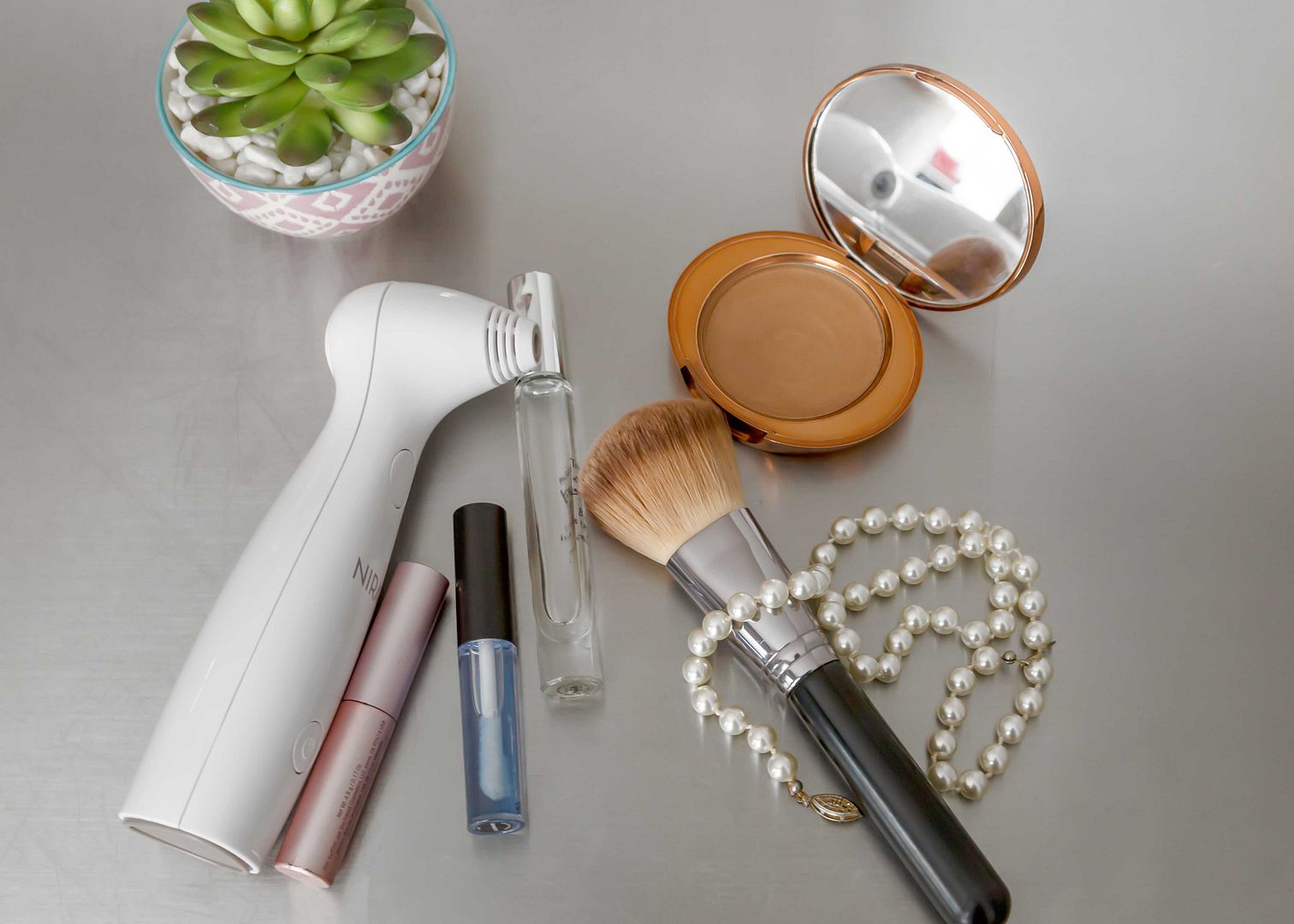 The whole treatment process takes only a few minutes a day. So working it into my skincare routine could not be easier. I love being able to use the same
laser technology
as professional dermatologists in the comfort of my own home. Not to mention, it ends up being just a fraction of what a dermatologist would charge, and the device is mine to use over and over.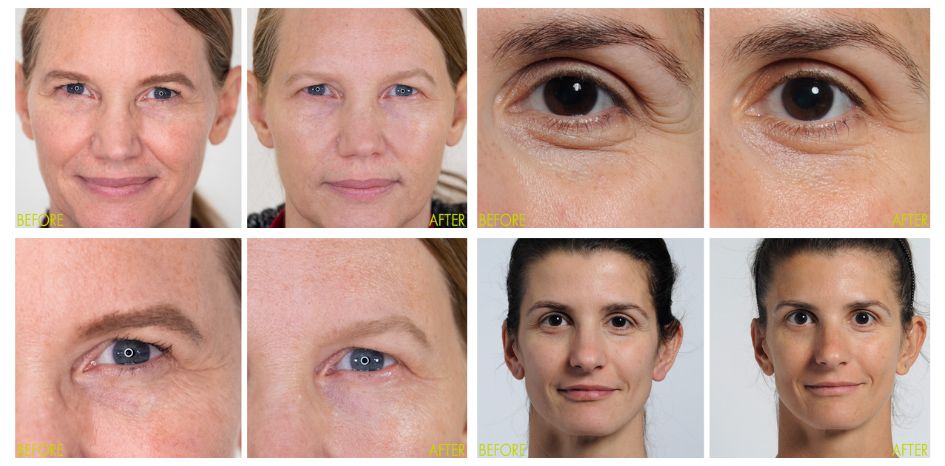 The clinically proven results speak for themselves. Results like reducing fine lines and wrinkles, promoting collagen growth, and lifted, younger-looking skin. As we age, our bodies naturally stop producing collagen. This leads to the dreaded wrinkles and sagging of the skin. NIRA reverses this loss of collagen using a gentle laser to heat the dermis, allowing the skin to once again produce collagen like it did decades ago.
I am very happy with my results so far. I feel like my skin is more vibrant and smooth. I will definitely continue using my NIRA skincare laser! Use
this link
to
save 10%
and learn more about the
skincare program option
that includes receiving NIRA's Hyaluronic Acid Advanced Serum every 60 days and a convenient monthly payment plan.