Thank you to our partner for sponsoring this post and to all of the brands that support this blog.
Information overload is more annoying than ever. I feel that I spend more time scrolling to find relevant content that interests me than I do actually reading interesting articles. That's where
Clickher
comes in.
The new Clickher™ app makes it easy to indulge in those good reads you spend way too much time searching for. It is simple. Just download the app and a few times each week (not every day) they will share quick reads on fashion, beauty, style, and more, so you can get back to being awesome!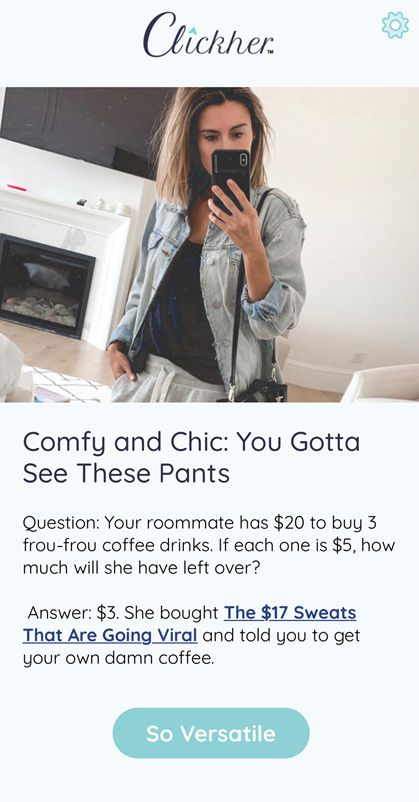 Since downloading the app, I have perused lovely articles on affordable leopard fashion, winning products for healthy locks, styling cute + comfy sneakers, and the sheer dress + statement heels look. Yes, yes, yes, and yes. These all turned out to be interesting reads from cool bloggers, so I definitely appreciated the suggestions.
"Our posts are quick reads your bestie would share with you – if she had time," says Editor-in-Chief Beth Blakely. "We comb through hundreds of pics, videos, and blogs and send only the very best, most helpful stuff – just one great post at a time, a couple times a week," says Blakely.
Clickher's posts are aimed at fashion-conscious women who are passionate about style, quality, and originality. To get started, just
download the app
and let the content come right to you. Yep, it really is as easy as that. Find it in the app store or visit
Clickher.app
.