Thank you to our partner for sponsoring this post and to all of the brands that support this blog.
It is the last day of Pixi Beauty Week, but we are ending with one of my favorite collections from Pixi, it's the
Vitamin-C Skincare
 Collection. The Vitamin-C craze has been popping up all over skincare brands as of late. It is easy to see why. Vitamin-C is known for its brightening effect and antioxidant benefits.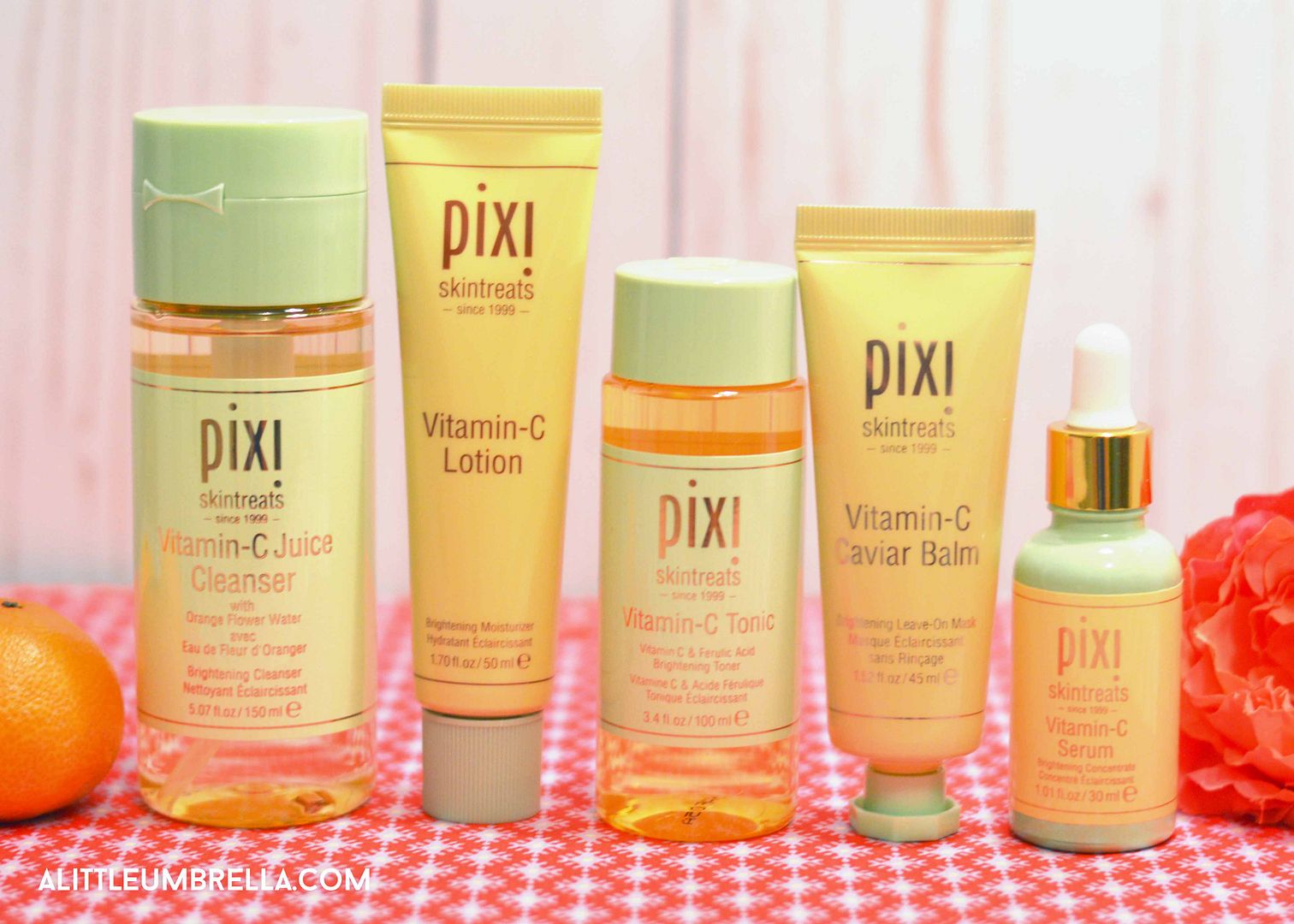 Summer may be on its way out, but you can keep your skin shining bright with these favorites. The pump on the Vitamin-C Juice Cleanser confused me at first. But then I realized it was a cleansing water meant to be applied with a cotton pad. This antioxidant cleansing water contains ferulic acid and probiotics help to preserve and protect the skin.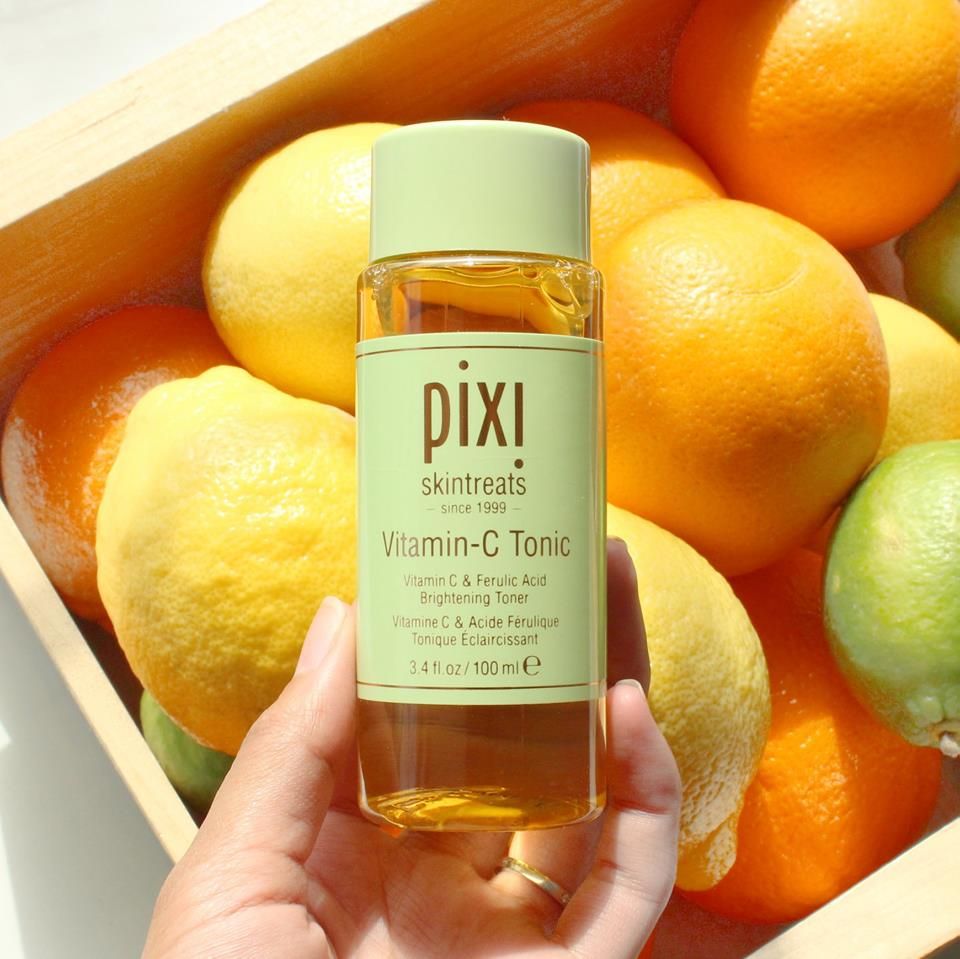 Love Pixi Glow Tonic? Of course, you do. But now Pixi offers several alternatives, one being Vitamin-C Tonic. This
gentle exfoliating toner
helps to brighten and protect. Luminosity is restored, skin tone evens out and pores are minimized.