Grab some rose because we are talkin'
rose-infused skincare
treats today! You will boost your complexion's radiance on a hydrated journey to dreamy skin. Rose extract is known for anti-inflammatory benefits, while rose oil can be quite hydrating. Antioxidant and skin-conditioning properties are a few more of the benefits of rose-based skincare. Not to mention, rose in any form smells good!
In the order, let's start with makeup removal using Makeup Melting Cleansing Cloths. These pre-moistened
cleansing cloths
effortlessly dissolve makeup while balancing skin. I love using a makeup wipe when I am on the go. They gently remove even waterproof formulas in one easy step. Each soft cloth is infused with chamomile and rose oil to calm skin.
Next, we need to clean our skin using Rose Cream Cleanser. This
nourishing cream cleanser
will cleanse, calm and condition skin. Enriched with natural botanicals to nourish and fortify, this soothing, gentle cleanser effectively strengthens and softens. A triple threat - Rose Flower Oil moisturizes, Chamomile soothes, and Avocado Oil conditions!
Naturally soothing and skin-balancing, Rose Tonic is a rose-infused favorite. Rich in nutrients, this
rose tonic
helps to tone, balance pH, minimize redness and calm skin. Use it to normalizes hydration levels and gently remove any impurities. It rehydrates, replenishes and refreshes!
Now it is time to indulge in Rose Caviar Essence. Hydrate and restore brightness with the encapsulated fresh flower oils in this
weightless serum-essence
. You can actually see the concentrated flower oils! Delivering fresh botanicals to nourish and hydrate, this essence works to restore skin's brightness for rosy radiance.
Delight in the 3-in-1 radiance-boosting Rose Flash Balm. The quick-absorbing formula instantly moisturizes and brightens. This
skin booster
works as a great as a revitalizing mask as well as a primer to prep skin for perfect makeup application. The radiance-boosting balm is an ultimate pick-me-up for tired, lackluster skin helping with signs of fatigue.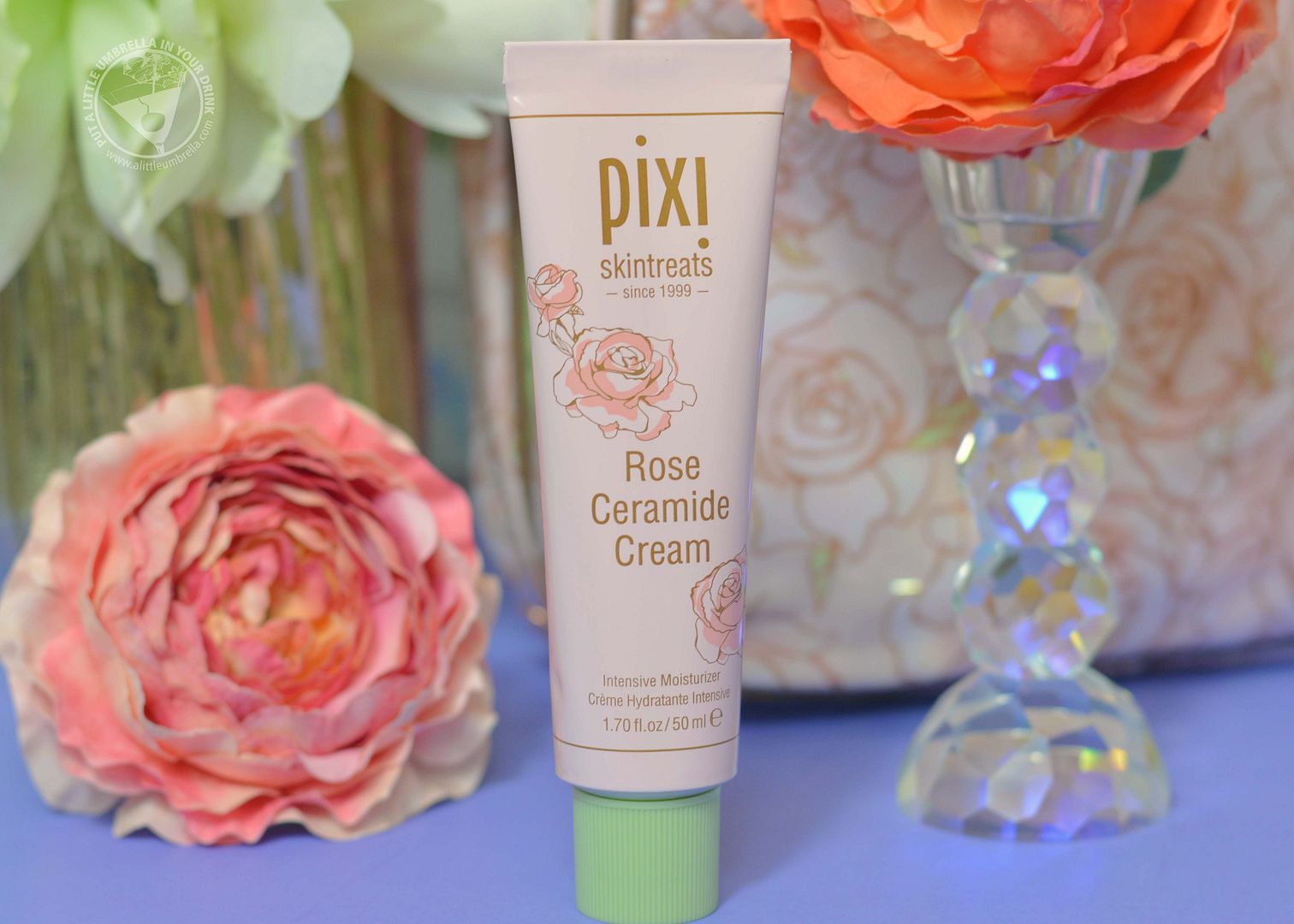 Rose Ceramide Cream is a
rich moisturizer
enriched with ceramides and rose oil to deeply hydrate the skin. Antioxidant-rich botanicals help to improve skin's elasticity while protecting against environmental aggressors. Rose flower oil nourishes and restores, while ceramides provide time-release moisture. It quickly absorbs, improving skin's elasticity for a more youthful appearance.
Pixi's Rose Oil Blend is infused with a powerful complex of youth-preserving oils to help improve skin's elasticity and glow. Sweet almond, rosehip, and jojoba oils work together to create a moisturized barrier on the skin. This
nourishing face oil
rejuvenates, restores, and renews luminosity. I love to add a few drops of luxury to my skincare regimen using this gentle formula.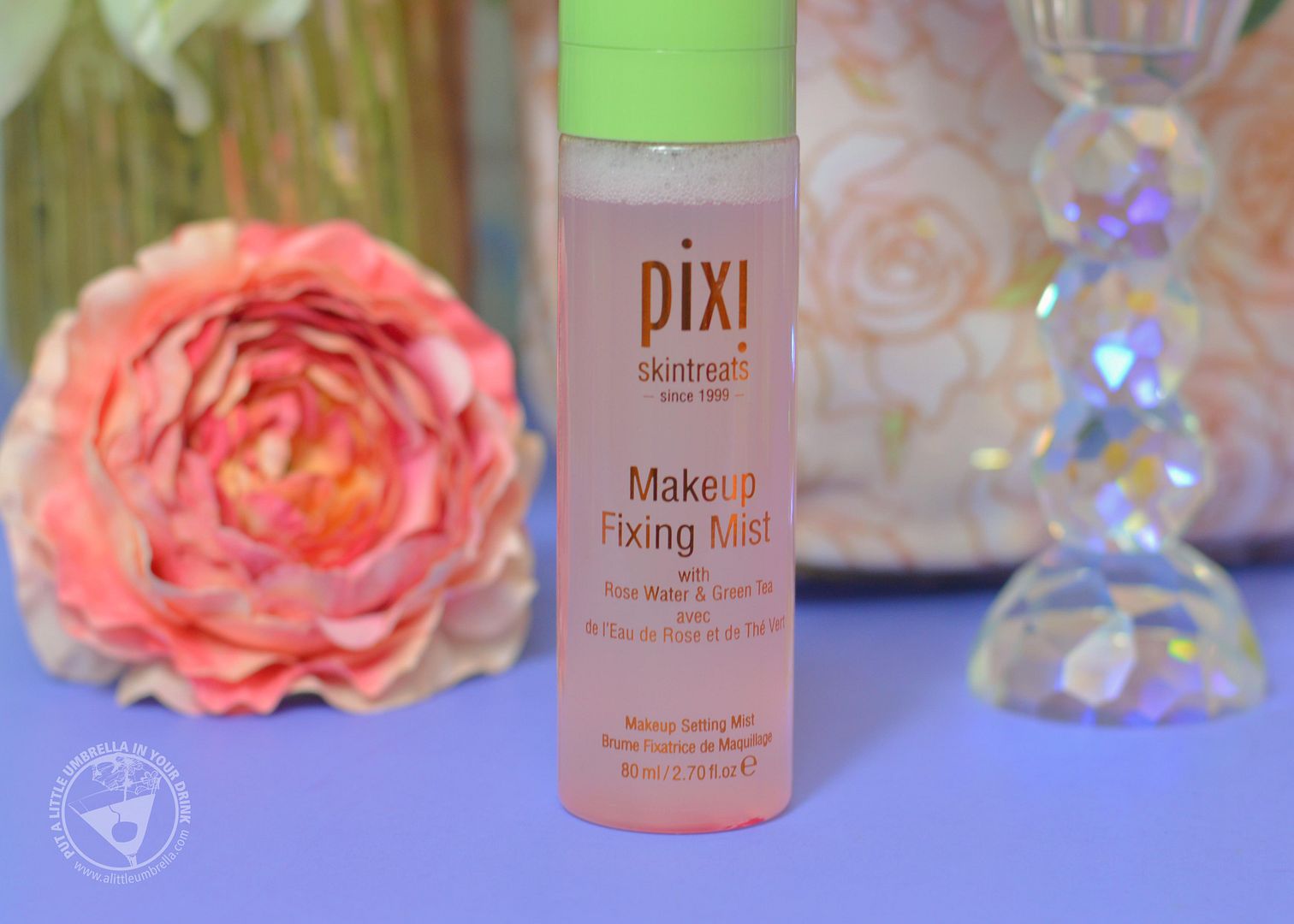 Makeup Fixing Mist is an all-over
makeup setting spray
that prolongs makeup wear and keeps it from moving, melting, and settling into fine lines or pores. It is so refreshing! The rose water and green tea infused formula comforts, protects and balances skin for a fresh face. Don't skip this step because it not only sets makeup but also adds a soft-focus finish.
Finally, Rose Glow Mist is packed with seven flower oils, essential fatty acids, and antioxidants. This
dual-phase elixir
leaves skin with a natural glow. It moisturizes the skin, improves elasticity, and provides free radical protection. Rose oil, argan oil, and avocado oil work together to moisturize, smooth, and add radiance to your skin. Give it a good shake and spritz on anywhere to improve elasticity and add a dewy finish!
Rose-infused skincare products from Pixi use different forms of this skin-loving ingredient. Rosewater balances the skin. Rose extract soothes and minimizes redness. Rose geranium helps to hydrate. Damascus rose revitalizes. Rosehip oil moisturizes. Rose-infused skincare is even suitable for all skin types!
SHOP THIS POST