I'm back with more Pixi Beauty favorites for you. From fabulous collaborations to lovely lashes and liners to sensational skincare, here is what is new, cool, and pretty from Pixi Beauty! But today, it's all about
skintreats
!
Need a summer skin renewal? Skintreats include skincare goodies from the Pixi Beauty line. Use these to detoxify, peel, polish, and bring out your inner infamous Pixi glow! Start your skintreats routine by prepping your skin with Peel & Polish.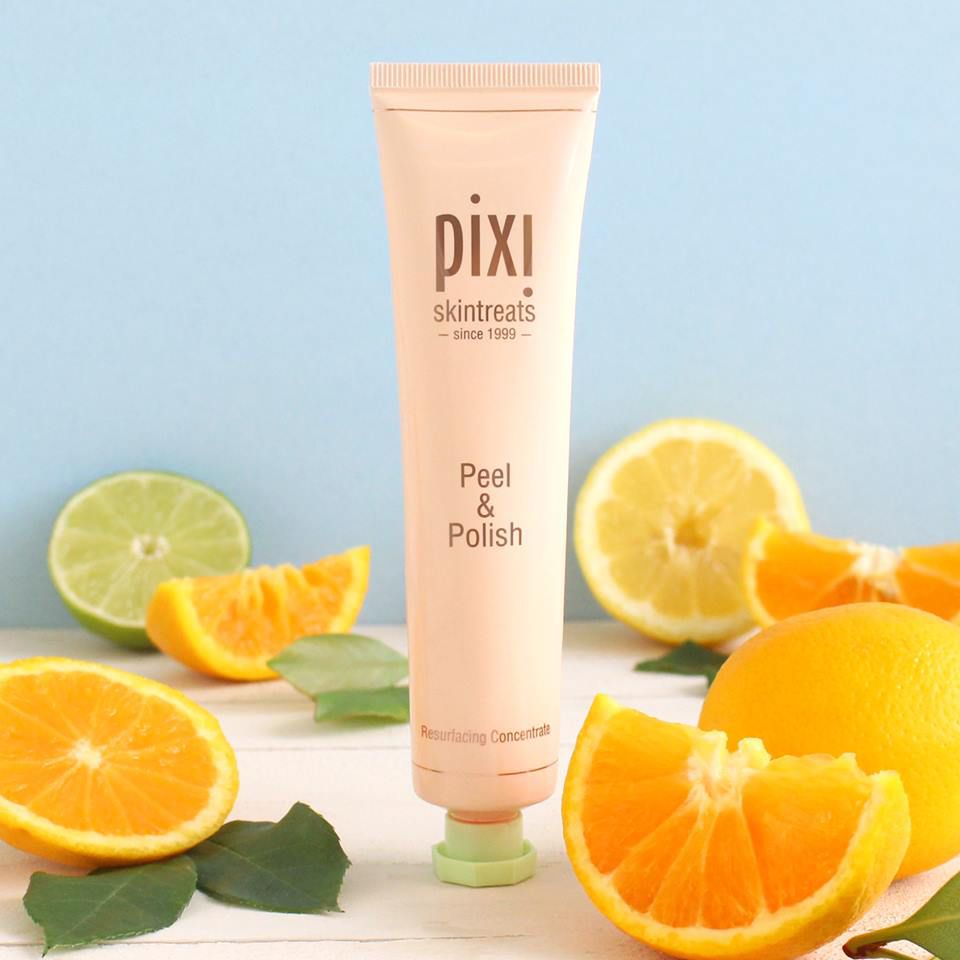 Infused with natural fruit enzymes and sugar extract, Peel & Polish gently exfoliates and polishes complexion, lifting away dullness. This radiance revealing
enzyme peel
resurfaces for smoother, softer skin, and a healthy looking glow. Use it 2-3 times a week. Leave it on for 2 minutes to let the enzymes activate. Then wash away your dull skin! It is a summer must-have.
Instantly reduce under-eye puffiness and dark circles while moisturizing and soothing your eye area with DetoxifEYE
hydrogel eye patches
. Containing hyaluronic acid and caffeine, they provide a soothing effect. In the summer months, my eyes get so dry and itchy from the sun. Hydrogel patches infuse the delicate eye area with hydration. Use chilled for an extra depuffing effect!
I love a good mask! T-Zone Peel-Off Mask will purify those pores with a unique green superfood blend. This
detoxifying mask
contains seaweed, cucumber, bamboo, avocado, and green tea to refine the T-zone. It draws out impurities and lifts away oil, making it perfect for congested, dull, and tired skin.
Use Glow Mud Mask in conjunction with T-Zone Peel-Off Mask for a winning multi-masking combination! You can also use it on its own, of course. Glow Mud Mask is a purifying
clay mask
to purify and balance the skin. Mineral-rich, it also draws out impurities. In addition, use it to stimulate, clarify, brighten, absorb oil, and even fight breakouts. Kaolin and sea salt purify, while ginseng and aloe vera provide balance.
For an extra burst of Pixi glow, try GLOW Glycolic Boost! This instant
brightening sheet mask
contains a serum concentrate of glycolic acid. This brightens while herbal extracts help to improve and maintain skin health. GLOW gives an immediate glow by exfoliating.
SHOP THIS POST