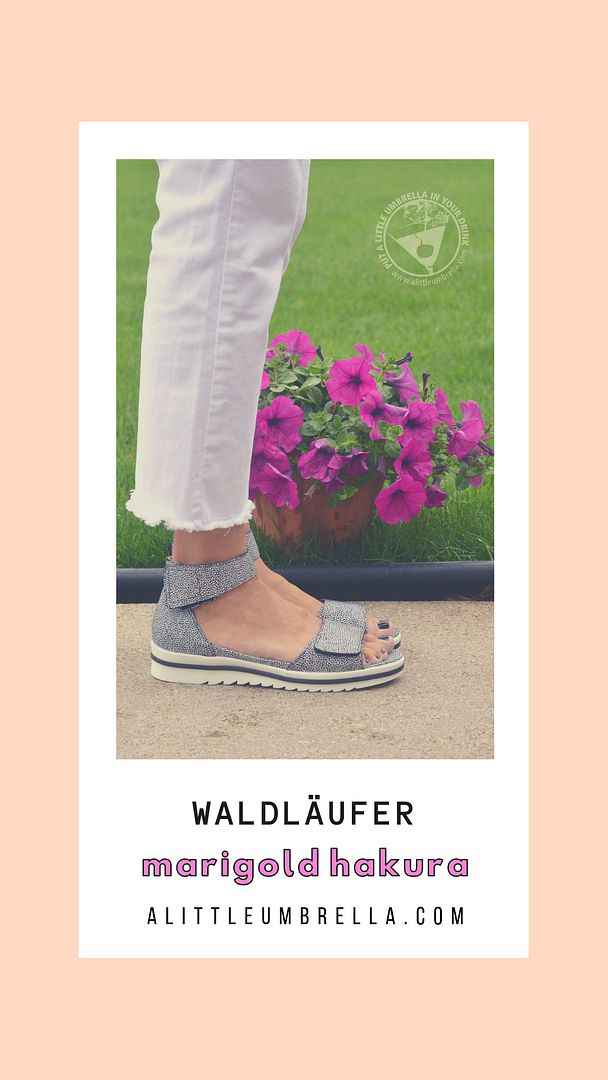 I had the opportunity to try another great pair of Waldläufer [valt-loy-fer] shoes! This
sandal style
is perfect for summer. The Marigold Hakura is a versatile sandal with an all leather lining, adjustable velcro straps, and a closed heel. The perfectly supportive fit will take you wherever you go this summer!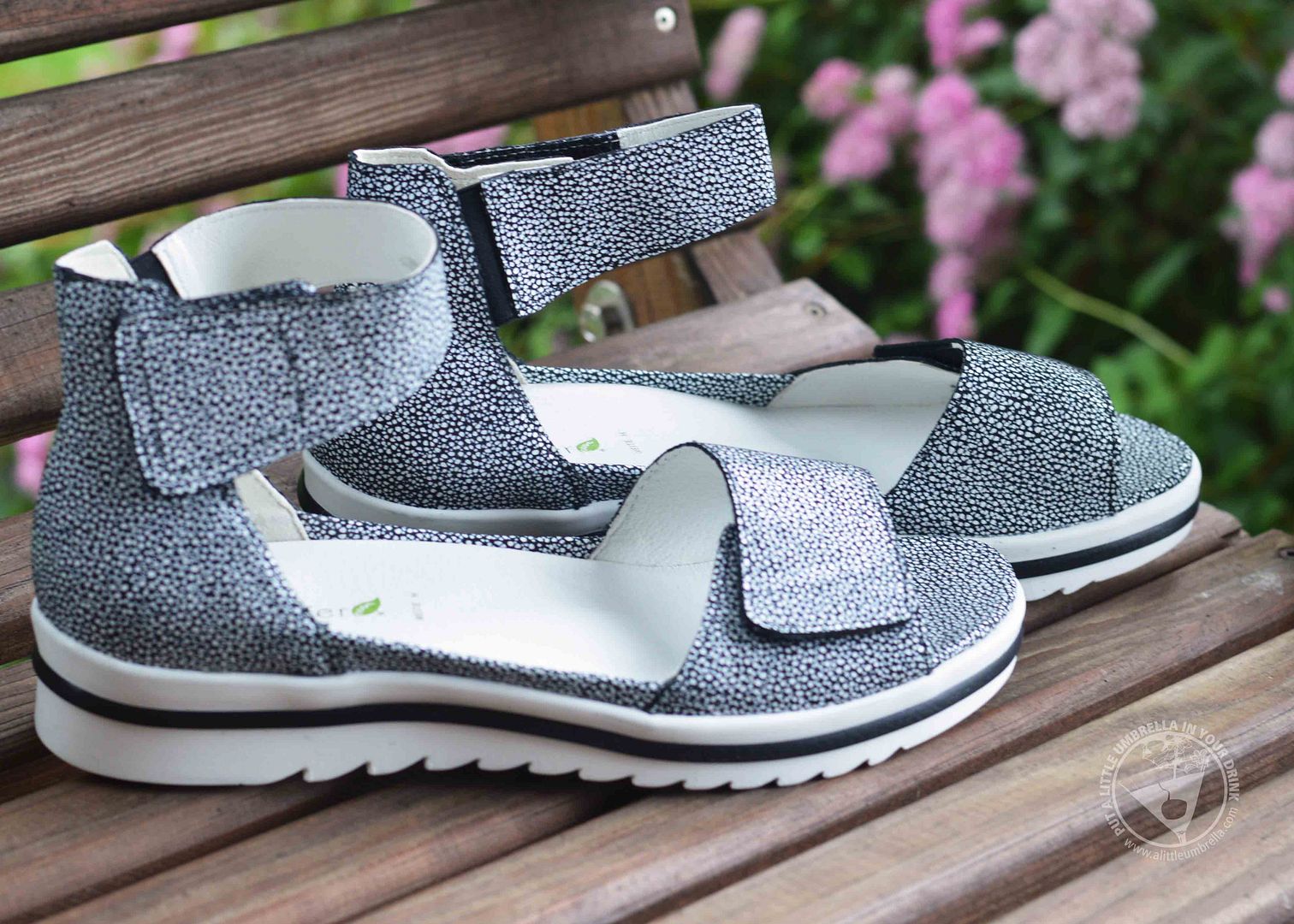 I chose the black-white combination and they go with just about anything. The elastic straps on the ankle and over the toes allow you to get a snug fit. Once you have the straps where you need them to go, you quickly realize just how comfortable the
Marigold
is!
This soft elastic band on the inside of each ankle allows for a very comfortable bend. So between the velcro straps and the elastic bands, you are super snug and comfy. The footbed, like all Waldlaufer styles, is removable and features arch and metatarsal support. Now that is something you won't find on most summer sandals!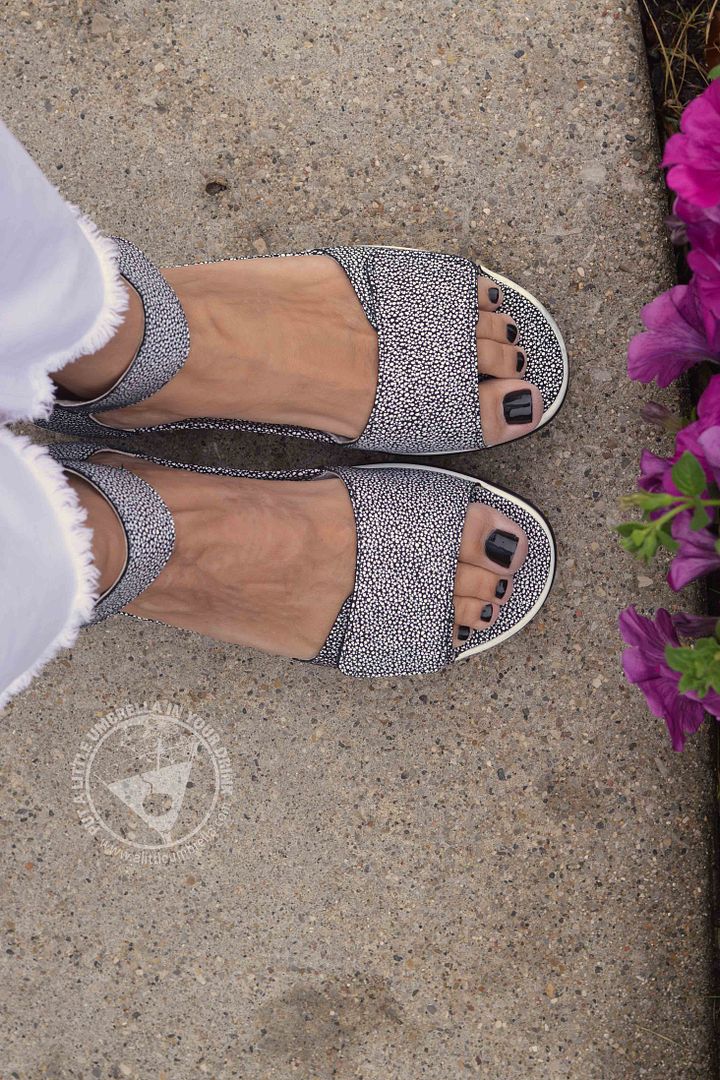 Although most of the footbed is white, they even thought to make the toe portion the same design as the rest of the sandal. So smart! It is finishing touches like this that make the Marigold my summer go-to sandals! Whether you pair them with a summer maxi or a pair of your favorite white jeans, you will look great and your feet will feel wonderful all day long!
Waldläufer sandals are so comfortable, you will want to wear them all year! Made of natural leathers and nubuck, these lightweight designs are leather lined with adjustable velcro straps to get that perfect fit you're always looking for. Every style includes a removable footbed that makes it ideal for use with custom and off-the-shelf orthotics. Visit
Waldläufer.com
to check out all of their sandals!
You can also connect with Waldlaufer on Facebook.