I have been diving into Pixi Beauty lately and I have so many favorites to share with you. So each day this week, I will be highlighting my current Pixi Beauty faves! So without further ado, from fabulous collaborations to lovely lashes and liners to sensational skincare, here is what is new, cool, and pretty from
Pixi Beauty
!
On Day 1 of Pixi Beauty Week, we are talking PixiGlow Cake Palettes. These
light-diffusing palettes
help to achieve a naturally healthy, radiant complexion. The perfectly blended shades will flush the apples of the cheeks and subtly contour with glowing highlights. The shades in the gradient make it easy to create a sheer wash of luminous color that enhances your PixiGlow!

Choose from one of two shades that look great on all skin tones. PinkChampagne Glow (above left) has a pink base, while GildedBare Glow (above right) has a peach base. Both of these 3-in-1 shimmery pallettes brighten, highlight, and contour for a flawless finish.
As a bonus, there is lots of good stuff infused right into the powders! PixiGlow Cake is infused with ceramides to help improve the skin's moisture barrier, peptides to assist with plumping and firming, as well as Grape Seed Extract to help with the skin's elasticity.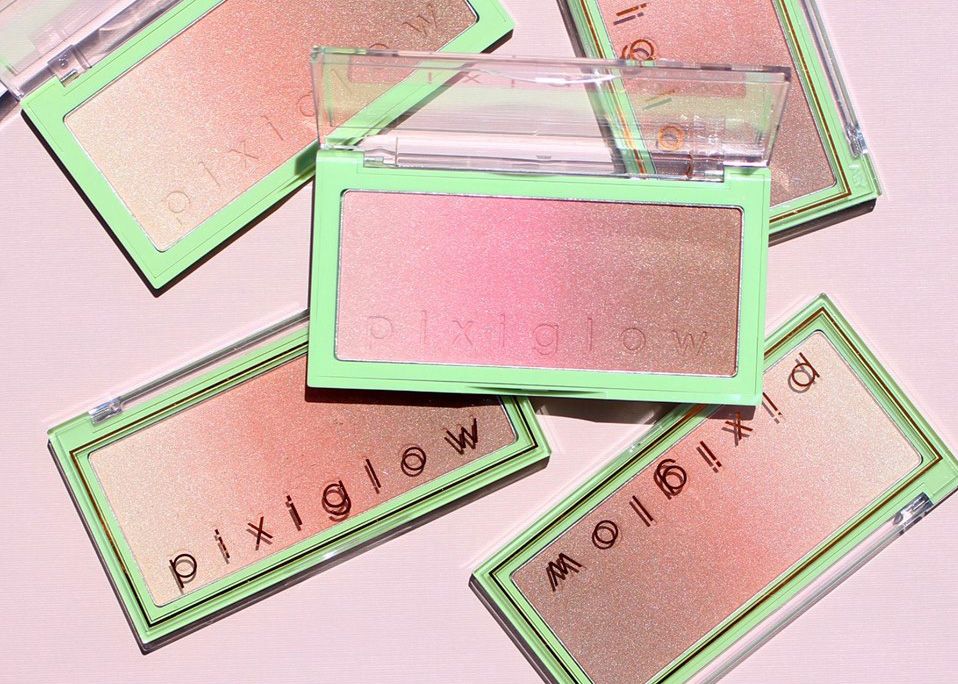 The formula easily applies with the swipe of a brush. You can each shade in this
pressed powder palette
separately or blend them together for a perfectly customized finish. Easily add a little color to your cheeks, highlight your favorite features, and/or subtly contour. Which shade is your fave?