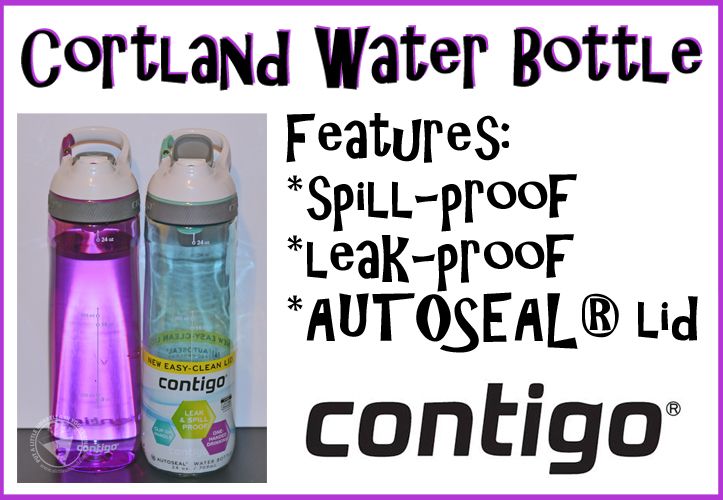 Are you ready to hear about the latest Water Bottle Innovation from Contigo? Then I need to tell you about
The Cortland Water Bottle
. You are busy and you need solutions for your active lifestyle. Now there is a water bottle that incorporates all of your must-have features, including 100% spill-proof AUTOSEAL technology! The Cortland Water Bottle is the ultimate option for on-the-go hydration. One might even call it the best-in-one water bottle!
Let's go through some of my favorite features. First, the patented AUTOSEAL® lid automatically seals between sips to eliminate spills and leaks. It is automatically sealed unless you press the button on the back of the bottle. It is designed in such a way that you hand cradles the button perfectly. This also makes it perfect for convenient one-handed drinking! When you want to sip, just press the button and the hole will open ever so slightly. When you are finished, release button to automatically seal. There is even a button lock to prevent accidental pressing of the AUTOSEAL® button!
Nothing comes out if the bottle is tipped. Not even a drop. You will never find any plastic odors or taste with FDA-approved, BPA-free Tritan™ materials. The protective spout cover protects the spout from dirt and germs. When you are ready to clean your Cortland Water Bottle, Contigo makes it easy. The underside of the lid flips open completely for easy cleaning. It is also top-rack dishwasher safe.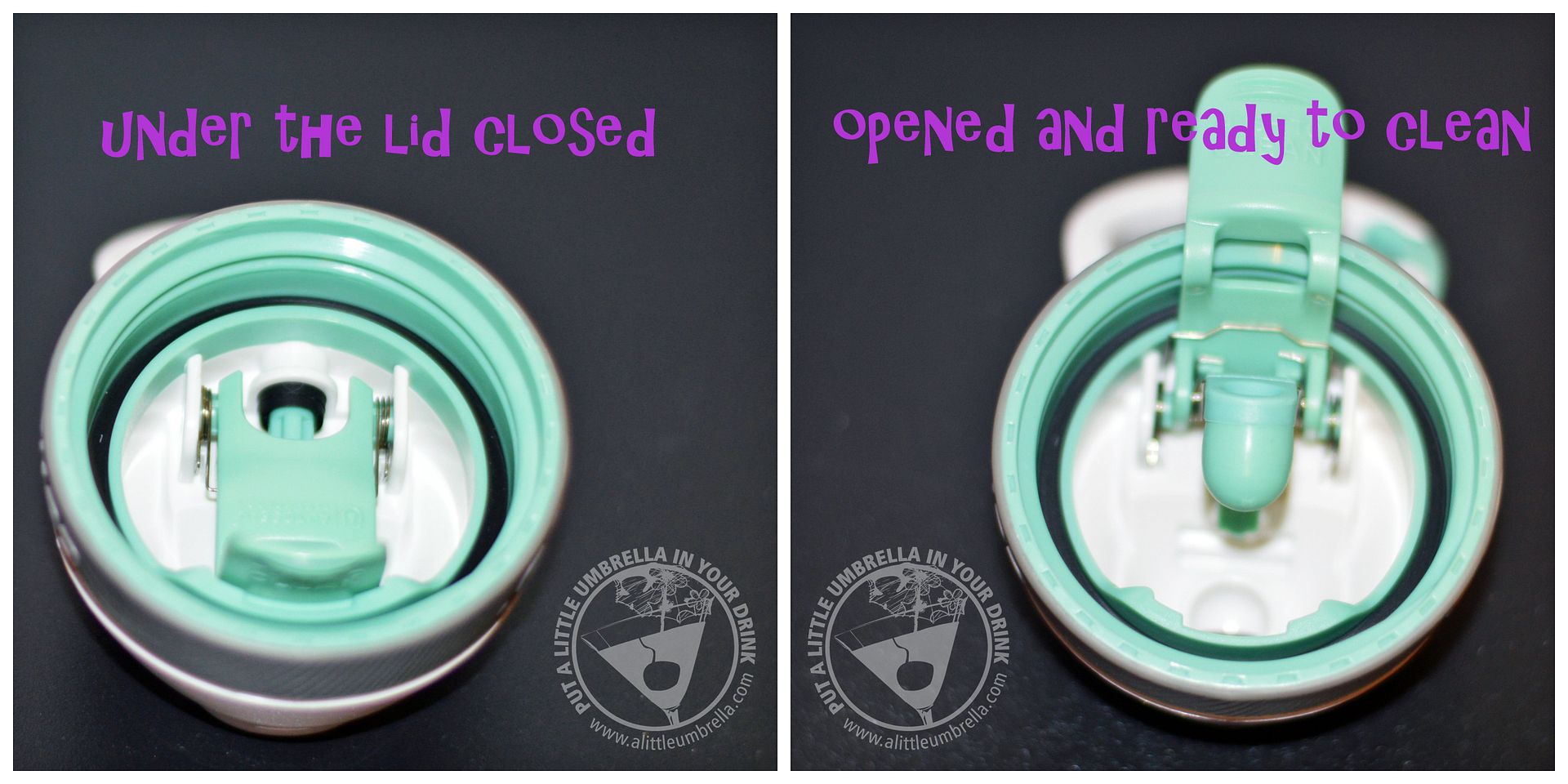 Another great feature is the sturdy clip on handle that attaches to bags, backpacks, gear and more. It also fits into most car cup holders! I find the Cortland Water Bottle so convenient to use when I am teaching. I am always moving my water bottle all around my room. Sometimes a student will accidentally knock it over. No worries and no more spills! I can also carry it in my tote, or on top of my books with no chance of a leak. I love the Cortland Water Bottle and I know you will too! One lucky reader is going to
Win a Contigo Prize Pack that includes FOUR Cortland Water Bottles
!