The Clear Proof Acne System, giveaway and information, have been provided by Mary Kay. All opinions are 100% my own!
I still get occasional acne.
groan.
Luckily, I can count on Mary Kay to bring us the
Clear Proof Acne System
. Finally ... I feel like I don't have to visit the teen section of the beauty aisle to pick up my acne products. This is a very skin friendly system for all ages. Best of all, it works people!
Mary Kay knows that the key to a clear complexion is using a skin care regimen that uses combination salicylic acid and benzoyl peroxide as its acne fighting ingredients. The
Clear Proof Acne System from Mary Kay
is just that. The salicylic acid exfoliates dead skin while the benzoyl peroxide reduces bacteria. Together, these ingredients visibly reduce the number of acne blemishes, their severity, and prevent new pimples from forming. The system includes a Clarifying Cleansing Gel, Blemish Control Toner, Acne Treatment Gel and an Oil-Free Moisturizer for Acne-Prone Skin. As a system, they all work together to attack acne in multiple ways. This not only clears up existing acne, but also helps keep future acne from forming in the first place. To use, you just follow these
four easy steps
.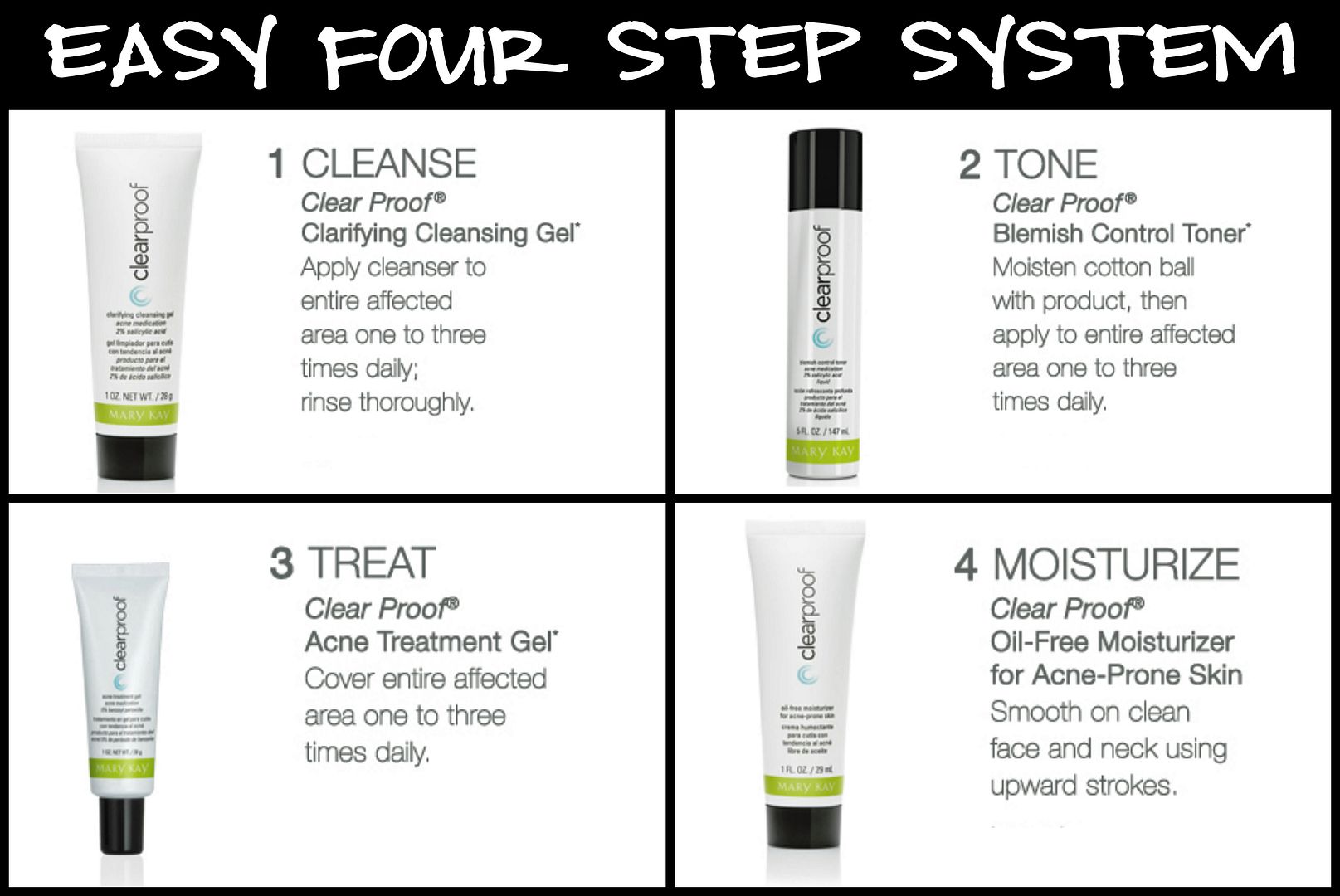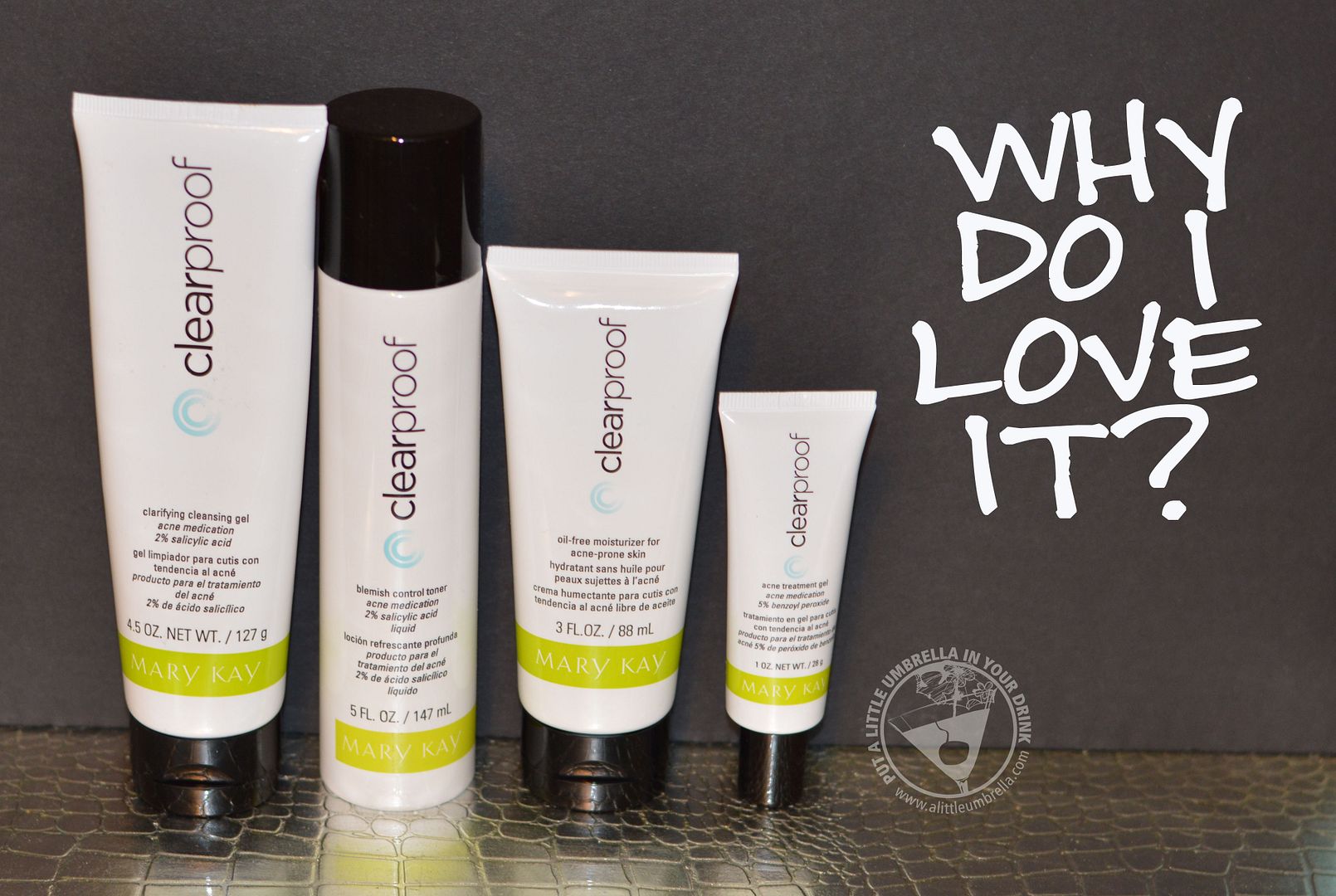 Let's face it - acne can be a struggle at any age - but it doesn't have to be! If you are like me and you have acne-prone skin, then you're no stranger to bumps, blemishes, and blotches. Wouldn't you love a skin care system that helps keep breakouts at bay? Here are a few things I personally love about the Clear Proof Acne System from Mary Kay.
It is gentle on the skin. There is no burning or strong smells that make you want to pass out.
I can easily wear makeup over these products. They don't leave me with a sticky residue.
My skin stays hydrated without any excessive drying or flakiness.
It works. I had noticeable results in just a few days.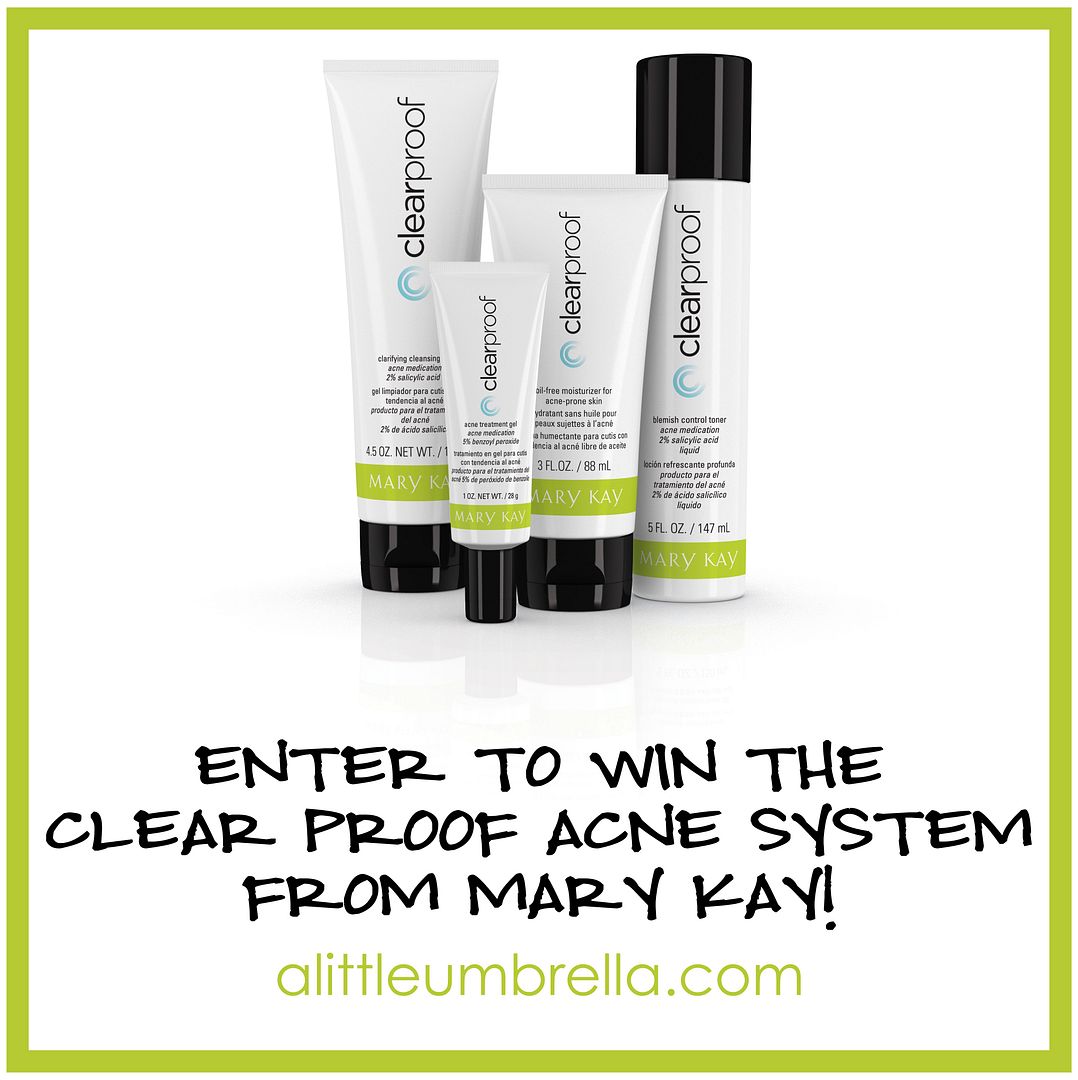 Mary Kay is giving my readers a chance to win their own Clear Proof Acne System! I hope you will love it as much as I do!